From Daisy: If you have been following, you will know that while travelling Woolif and I have been thrown the biggest curve ball. But according to Woolif we can't change our air tickets so we are paddling like hell trying to organize from here, everything we can. The greatest challenge is that if we bail him out, he might run and get caught on a drugs charge. Of course he would keep begging us for money, describing is situation as dire, but the money would be used for Ice. So as terrible a choice it is for us to have to make, we can not bail him. He will feel abandoned and think we are monsters. But I would rather him in there for petty theft, than on a drugs charge and I would rather he get no access to Ice.
So that is the backdrop for this leg of the journey. I love Nice and it was going to be me favourite leg, but now all I can do is think of my son in a Thai prison. Thankfully I was able to find a woman on Koh Samui who will visit him and pass messages and deposit money in his prison account until we arrive. That will be another set of challenges.
So there is a curtain of grief and worry over everything we see and do now. Eating just makes me think of his prison food. But I will still try and give you a glimpse into the rest of the journey.
As I said, I love Nice. It is so rich in things to see. It's a beach holiday, and weather you are sitting on galettes or beautiful sand in nearby Juan les Pins, the water is lovely and there is so much to see. It doesn't matter how old you are, you can wear whatever you like. Old ladies don't shrivel up and disappear, they shrivel up and thrive. They seem to express themselves through their glamour and boldness. Beaches are very social places for the locals and regular summer holiday makers.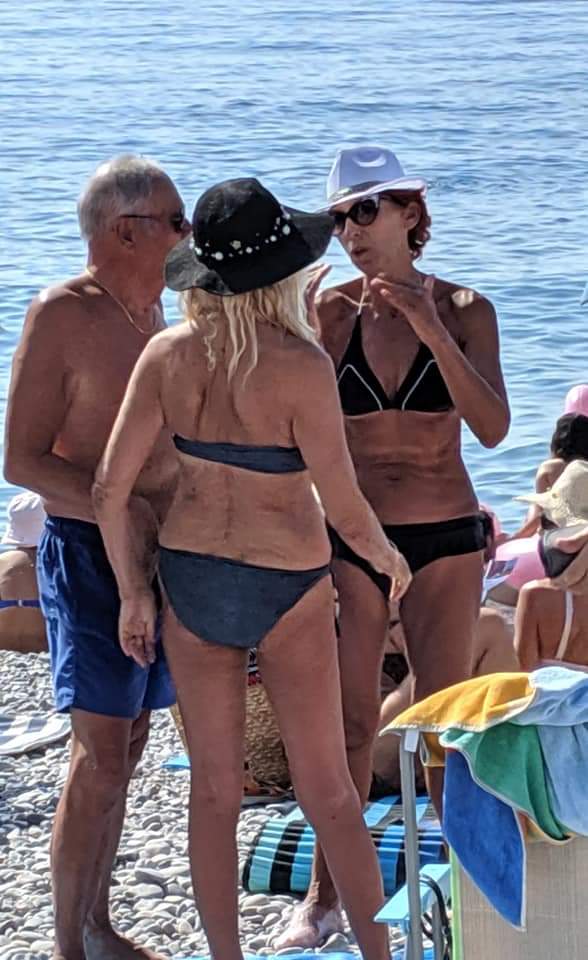 But it's not just the beaches that are an attraction. Off the beach, you can stroll the Boulevarde des Anglais (beachfront), go shopping anywhere along the the many interesting streets, or visit the really extensive old town. There are plenty of restaurants and cafés where you can eat the fast food; pasta, pizza and salad, or you can do so googling and find much better restaurants where you can enjoy a better meal for a similar price. We found the Citrus in the old town.

There is a downside too: the homeless, alcoholics and addicts begging for money as they sit on the side of the footpath, each in their own position. And getting woken at night by drunks fighting outside your apartment and smashing in car windows. That's what happened last night. I got up and was peeping like Gladys Kravitz. Image
I will finish with some nice images of Nice. After here we go to Salat les Canéda. Don't think us harsh for not going straight back. We are trying to save our son's life and I feel trapped not being able to do so. I am worrying every moment of every day.