By Daisy
Just a quick one. Recently we were introduced to Finn's adopted patents, but also there was the foreboding of an interested observer, lurking in the shadows.
The wedding is doomed. Brooke is standing watch over Eric to ensure he doesn't allow Quinn back.
 And Quinn and Carter keep having sex on the couch, in spite of there being a perfectly good bed upstairs. I wouldn't want to be sitting on that couch if I was a guest.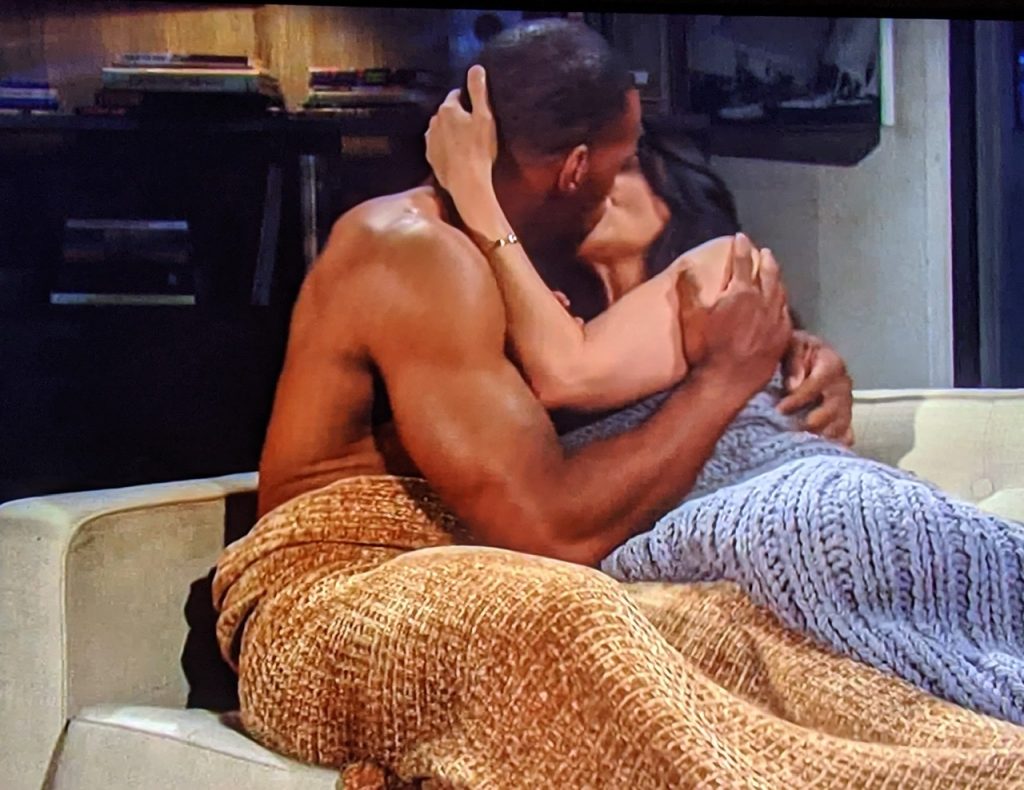 (Apologies to Daisy for the delay – this was stuck in the draft box.)