By Bobi
I thought I would give a quick update to the General Chat in an effort to give a seperate thread to random thoughts.
I know we are all consumed by Survivor and there's not much room for anything else – Bachie could take a leaf out of their book on how to keep a franchise interesting – but it is nice to watch something else as a kind of circuit breaker.
Final season of Brooklyn Nine Nine has always been a soft place to land for me.
Channel 10 has announced a new reality show. Making It will be hosted by  Susie Youssef and some stranger that I have little interest in, but then again, you can't let a woman run a show without a mansplainer to translate.
Subtlety is my middle name. /s
I have such high hopes that it will be along the lines of Lego Master. What a unexpected delight that show was. I have a feeling that the format is directed at old people, like me. Don't care. I'm all in.
Lastly, I fell across The Mysteries of Laura on Ch 7. Early days but it is surprisingly fun. Very lightweight so don't expect Scandi-noir (my favourite) but something that has layers without being too taxing. I don't have the energy for bleak at the moment.
Because it awful out there. I am addressing the elephant in the room. I will get my final shot on Sunday and then it takes two weeks to be fully effective. We all knew that what is happening in Sydney was inevitable but I did think that they would handle it better.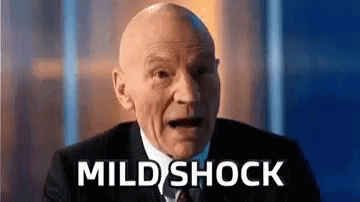 Fingers crossed for the vaccine race.
And back to a lighter note, because we are all grammar nerds on this site.
Happy Survivor watching, but seriously, can they not vote George out already? Small sigh.